Requesting Access to Support
To be able to submit tickets to Incorta support, Customers need to:
Request your Customer Success Manager to set up your organization in our support portal
Request an account online (here).

Submitting Support Tickets
To submit a ticket for Incorta support:
1. Navigate to Incorta support portal
2. Log in using your account
3. Click on "Submit a request"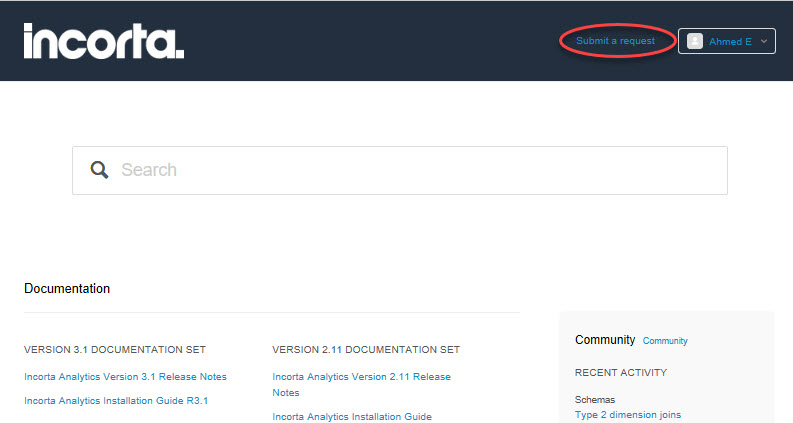 4. Fill-in the issue details in the form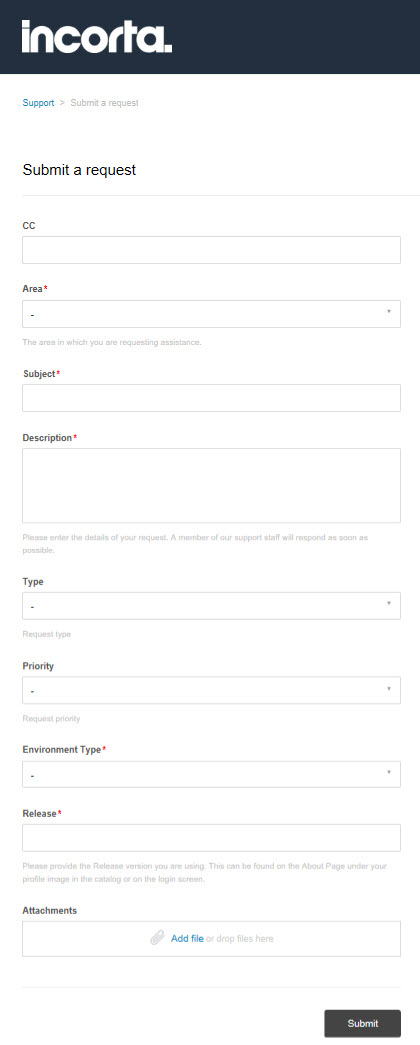 5. Click "Submit"
Note: Please see "Submitting an Urgent Ticket"